i·Sound - Better Listening For Classroom
Letting students get a clearer sense of hearing is one of the main points of classroom design. Studies have shown that in ordinary classrooms, the fourth row can receive only 50% of the language clarity. That is to say, every two words, the child in this position can only hear one, which reduces the student's acceptance and concentration by half.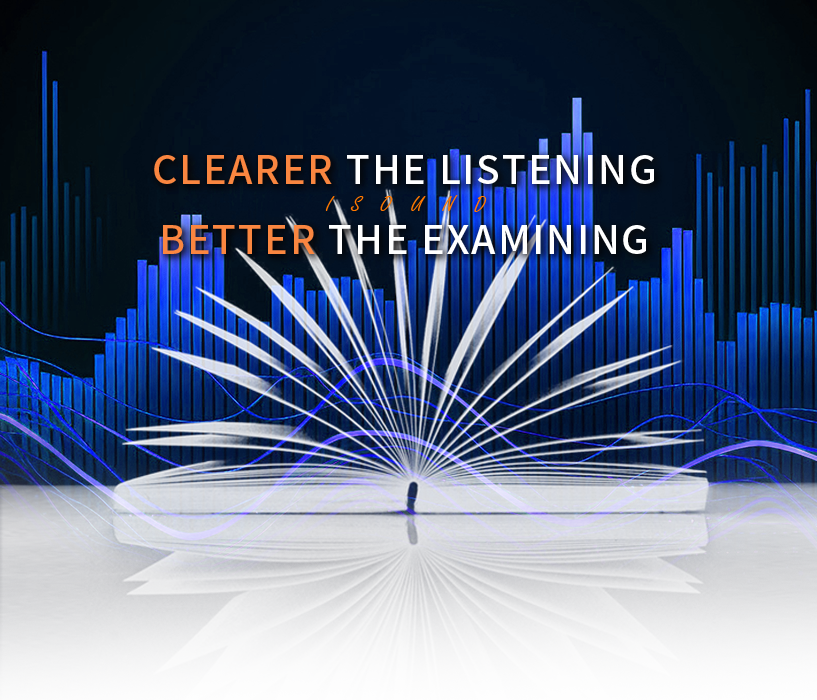 Let i·Sound help designer to solve this point, in cooperation with Asia Top Architecture Design institute, we have present our plan to help their classroom design for Achieve Xiamen International School (AXIS), the main solution is to use the sound absorber – a creative product that functional absorbs noise and reduce the T-60, after implement, the final test result showed the T-60 and STI has a significant improvement.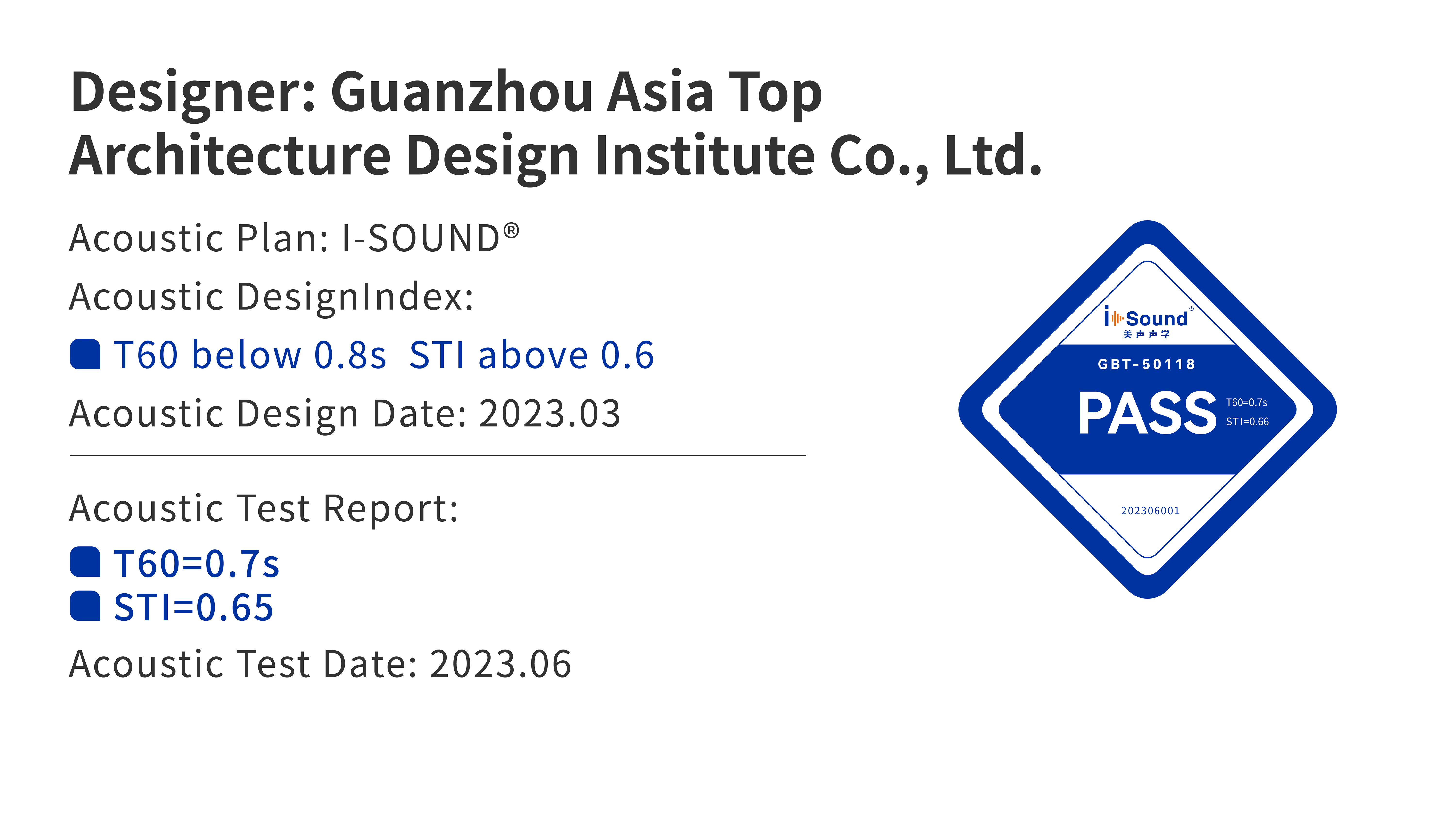 The absorber could be flexible as unique shapes, in classroom A, the tringle shape (iMicro® 580) with accompanied light, showed the delightful decoration for the school.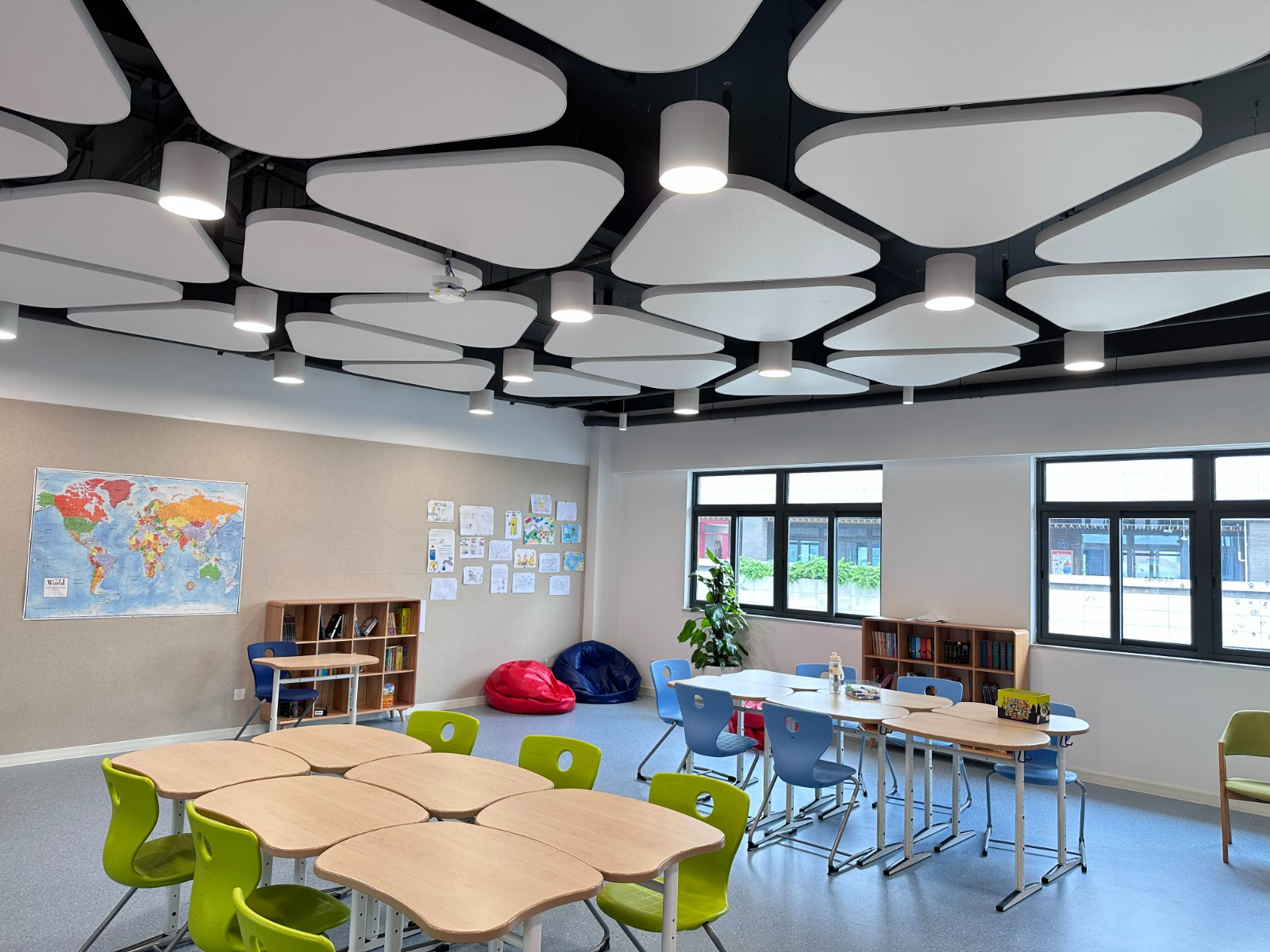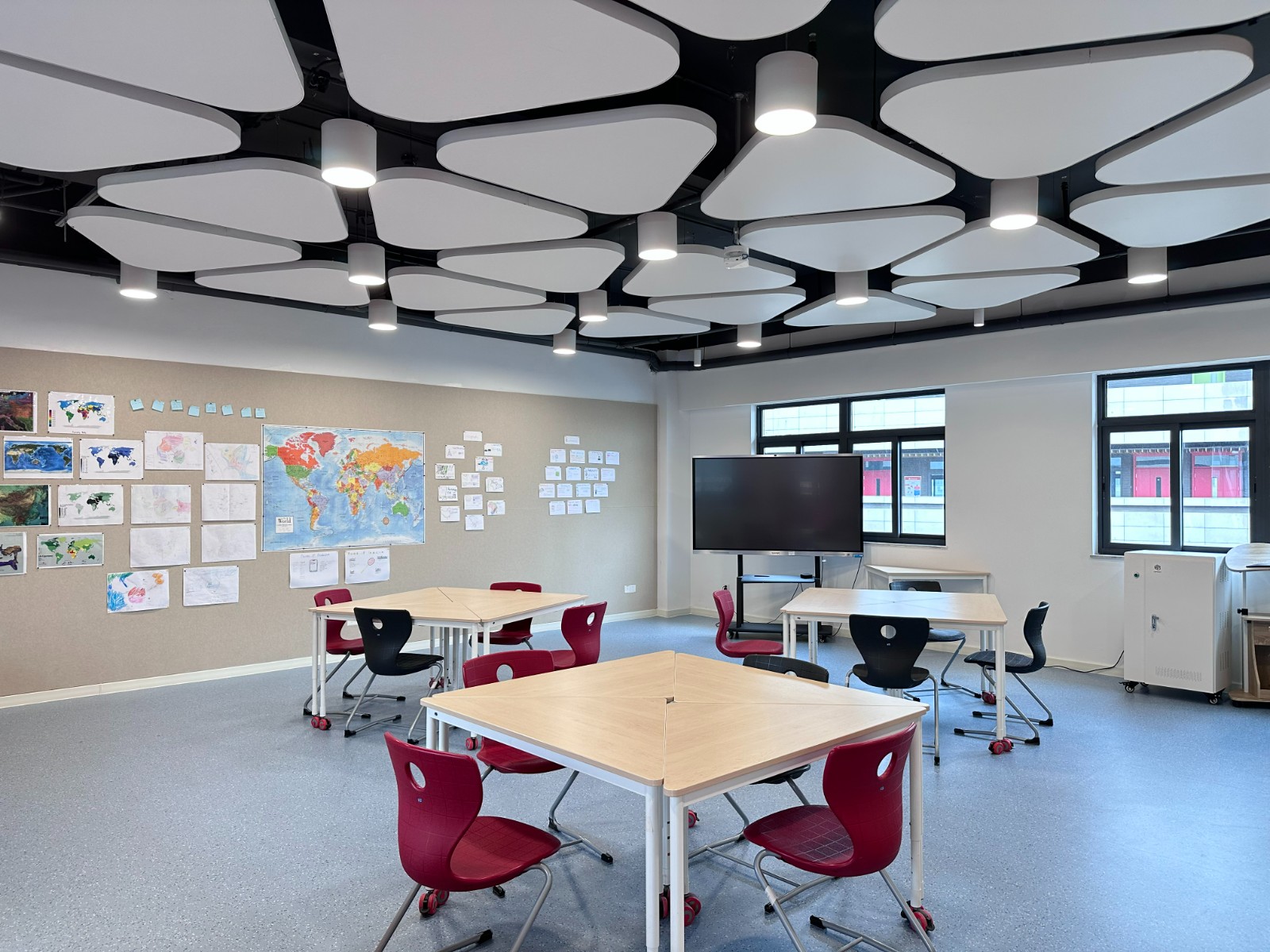 In classroom B, iMicro® U30200, the high and low strip vertical boxes, using iMicro®'s unique painting color, make the color matching and decoration design of the classroom more harmonious.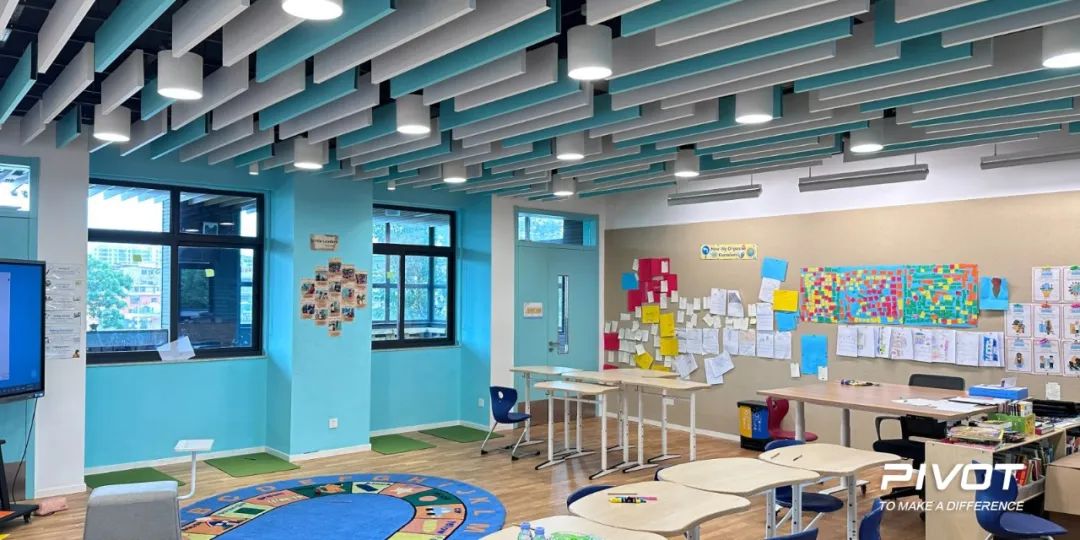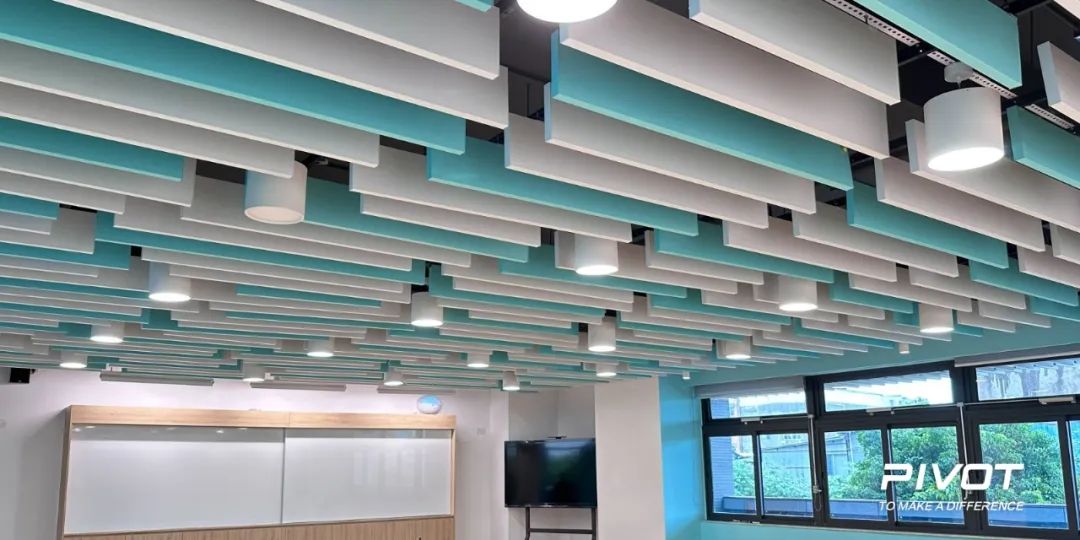 The Laboratory adopt the iMicro® 580 honeycomb, honeycomb sound-absorbing body is a common sound-absorbing unit with an extremely symmetrical shape. It is often used as an indoor sound-absorbing ceiling, which matches the atmosphere of the laboratory very well.