Coexist of walls
Wall, door and skirting line, perfect node and seamless fusion; uniform color, natural, perfect design inspiration.

The door leaf adopts LVL forward anti-deformation solid frame, filled with high-efficiency soundproof dynamic plate. The surface uses environmental protection moisture-proof medium density plate and composite environmental protection decoration film for color matching; the door frame uses the same color covering film treatment.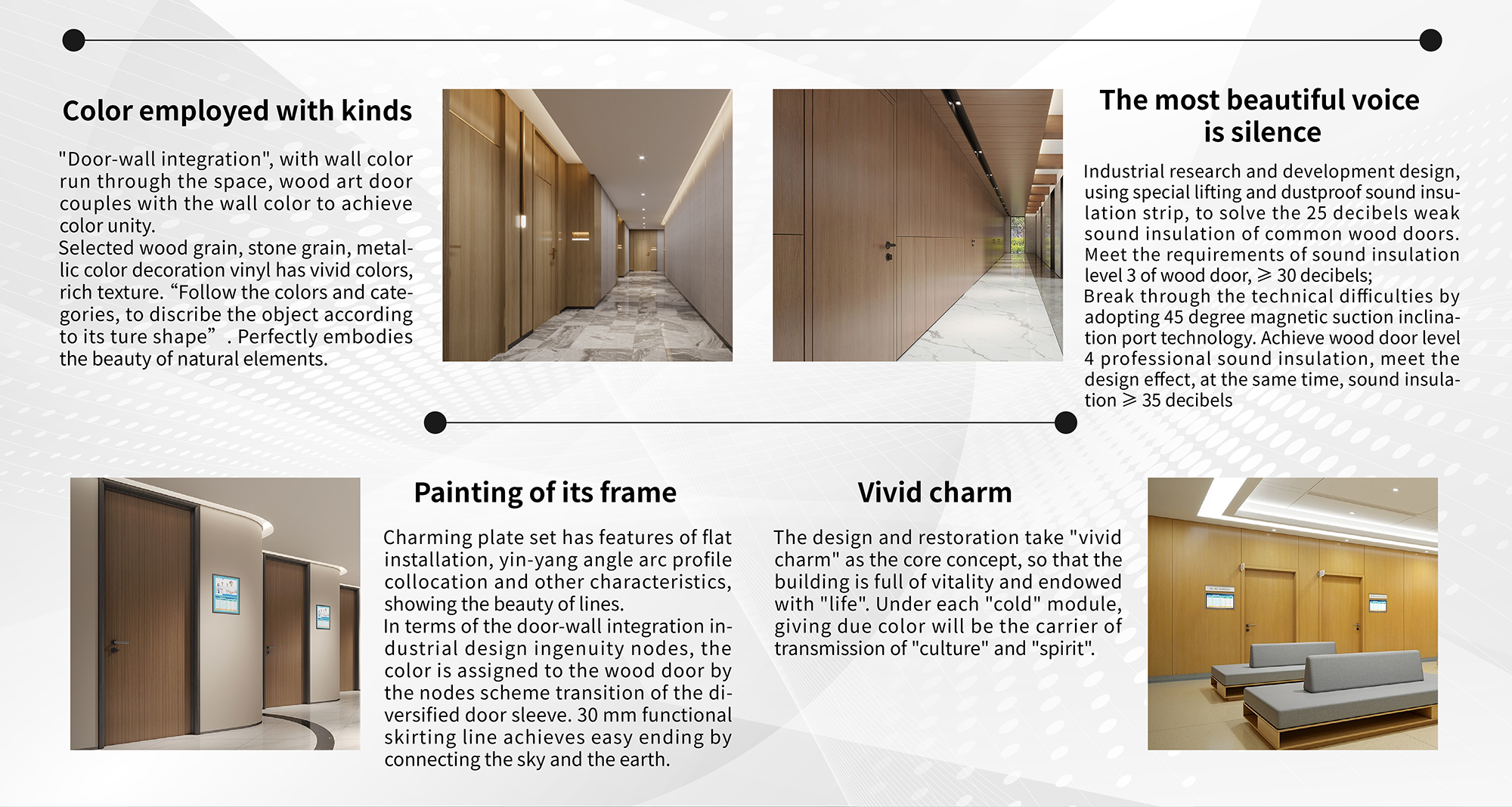 Elegant Door Wall System
50 mm wide wood door frames are perfectly superimposed on inoc®, with traditional lines outlining the most primitive woodworking process. There were some ups and downs along the flat wall.