inoc®

An interior decoration plate formed by hot pressing with 4 mm aluminum composite plate and high quality decoration film, which can be conveniently installed with special profiles; the product has the characteristics of fire prevention, moisture protection, durability, environmental protection and antibacterial. It is a new decorative material replacing traditional materials such as wood and stone, and has strong competitive advantages in the field of internal and external decoration, such as Grade 5A office buildings, hospitals, hotels, venues, and transportation hubs, which widely use wood decoration.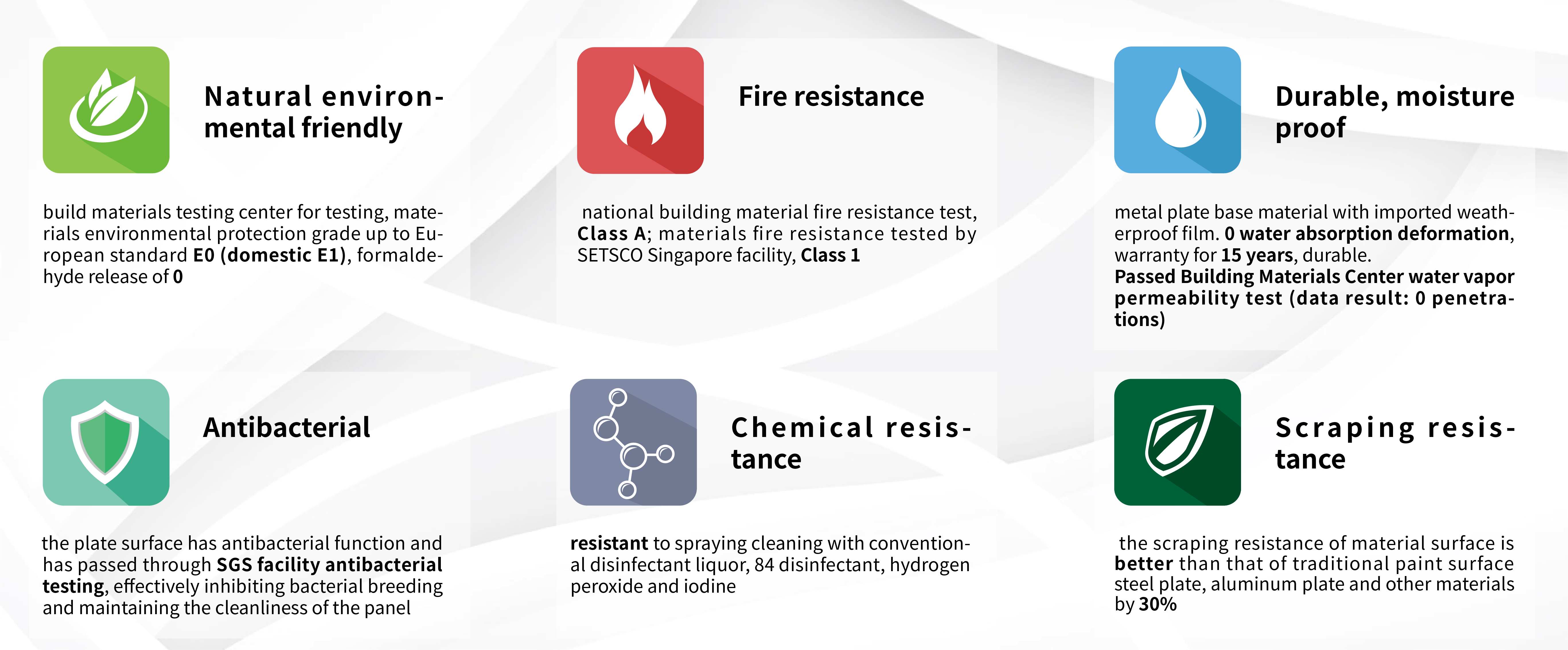 inoc® Coveni® Air-Tight Installation System
The Covini® Tight Installation System solves the problems of traditional wall installation, wet operation, low efficiency, long duration, etc., and uses a special keel installation, which is convenient and quick. After the completion of construction, you can achieve installation and using immediately, without health and environmental protection problems, and is durable.